CBR can exclusively reveal five new titles from Tim Seeley, Michael Morrissey, George Cambadais, and more that Vault Comics will release in early 2023.
CBR can exclusively reveal five new series Comics vault It will be launched in 2023.
Vault Comics has announced the titles and creative teams for five new series launching in early 2023. Barbarian: Hell to Pay Leading the group in january of Michael Morrissey and Nathan Gooden. Not only will the new title continue the adventures of Soren, Owen, and Ax, but it will also set the stage for the "Year of the Ax" for the Vault, a year-long event that expands the world of barbaric With more single picks, subcomponents and series.
Related: Metallica, Def Leppard, and more popular artists have joined Vault's new line of graphic novels
coming in february, Goodville Written by Christopher Sibella and featuring art by Ben Hennessy. The series is set in a fantasy world where God falls from the sky and appears to be dead. War quickly follows as various families quickly try to claim the parts of God's body, all while a soldier named Zanzi Vuiline simply tries to get home before getting caught up in everyone's antics.
Next in March it is disgustingwhich comes from writer John Lees and artist George Cambadais. disgusting He joins a teenager named Thumper Connell as he and his imaginary friend discover "video bad" – a term that became widely recognized in the 1980s and referred to uncensored, low-budget horror films that were over-reviewed by the British Board of Film Classification and more often than not should have been. Distributed discreetly in rented stores. Also in March comes Songs for the Dead: Afterlife From Andrea Fort, MC Heron, and MJ Erickson, which follows a necromancer named Bethany as she embarks on a dangerous adventure.
Related: Michael Morrissey discusses Lost Space and the series' Kickstarter campaign
finally, Money shot comes again Released in April Tim Seeley and Giselle Lagasse. After Seeley and Sarah Petez coin hitpublished by Vault Comics in 2020, the new series brings XXXplorers back for a new story involving alien jellyfish, dumb billionaires, and more.
Read the full invites below for the five new Vault Comics series.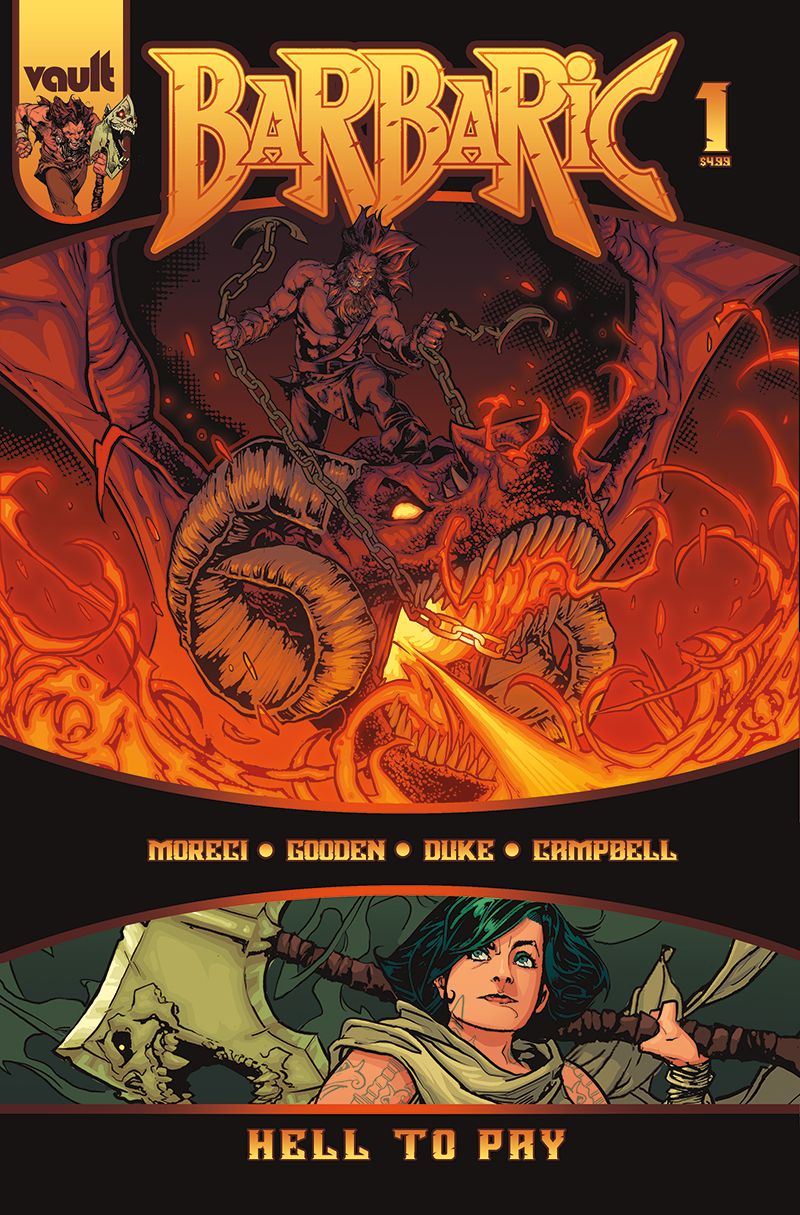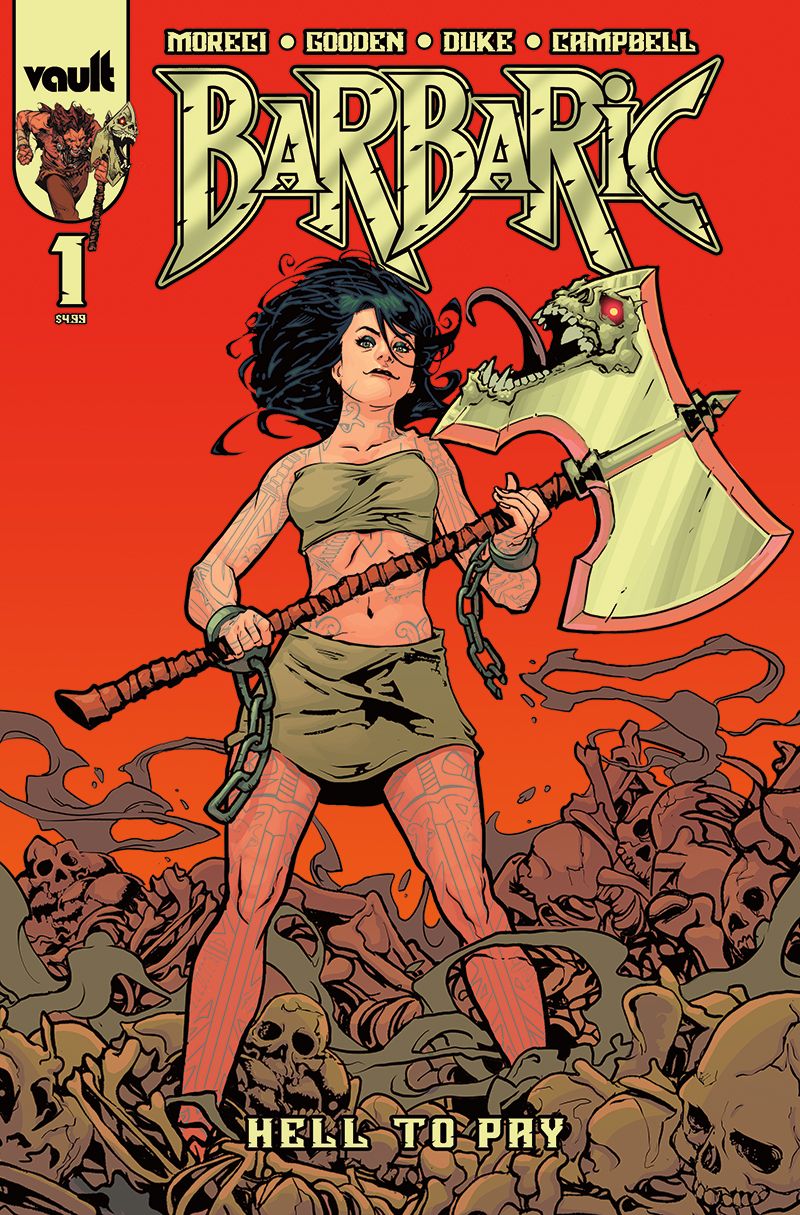 Barbaric: Hell to Pay #1
January 2023
Writer: Michael Morrissey
Artist: Nathan Gooden
Illustrator: Addison Duke
Correspondent: Jim Campbell
Designer: Tim Daniel
Synopsis: Barbaric is back and heading straight for Hell in an all-new arc that's so big and bloody, he's got an extra problem! While Owen tames a dragon with an old friend, Soren and Steel cross paths with another figure from the barbarian's cursed past… who doesn't seem nearly as friendly. Hell has no fury like a woman stabbed in the heart by an ugly imp.
oh wait! Who carries the axe?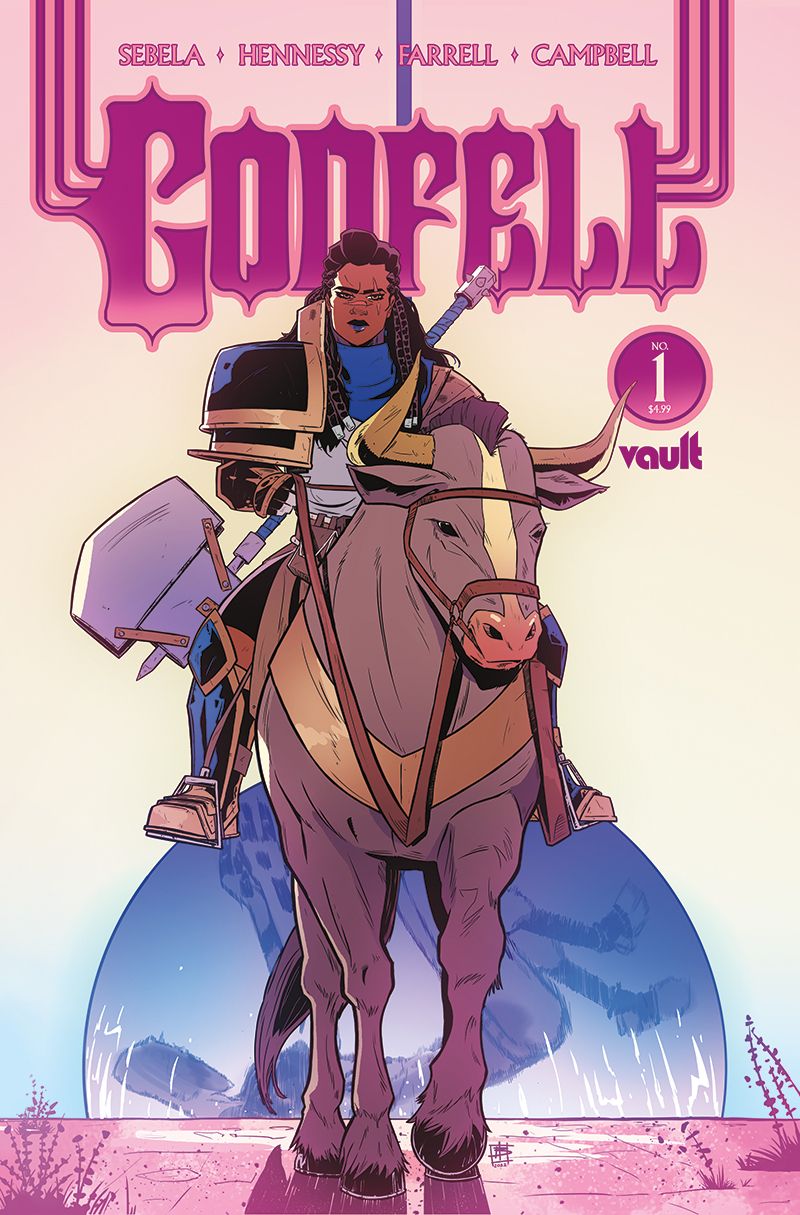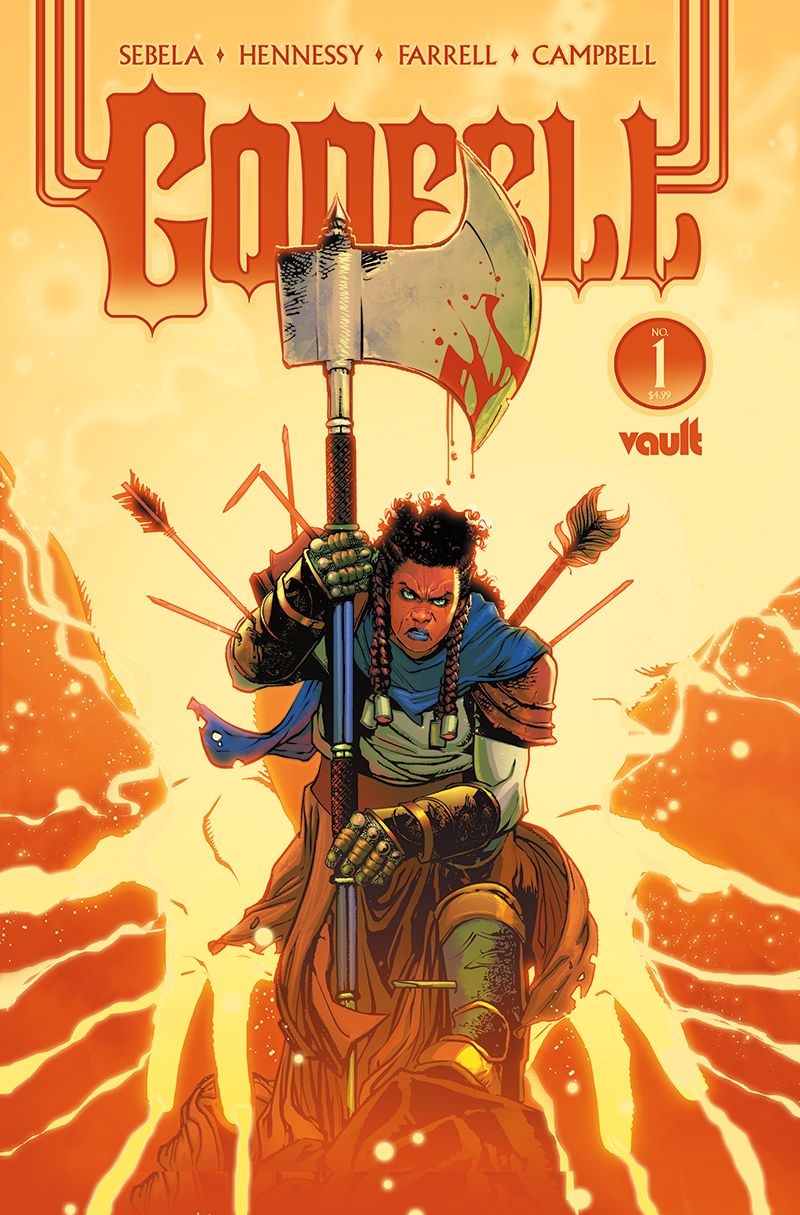 Goodville #1
February 2023
Writer: Christopher Sibella
Artist Ben Hennessy
Colour: Triona Farrell and Vittorio Aston
Correspondent: Jim Campbell
Abstract: On a sunny day in the land of Kartim, God fell from the sky. The effect sends shock waves that attract royal families at war, mystical creatures of darkness, and armies of the disenfranchised, all of which come to claim parts of God's body. In the midst of this power struggle roams Zanzi Vuiline, a soldier and berserk trying to return home after a years-long war. Forced to make her way through the bizarre landscape in and on God's body, from the soles of her feet to the top of her head, Zanzi will gain a mysterious travel companion on her pilgrimage.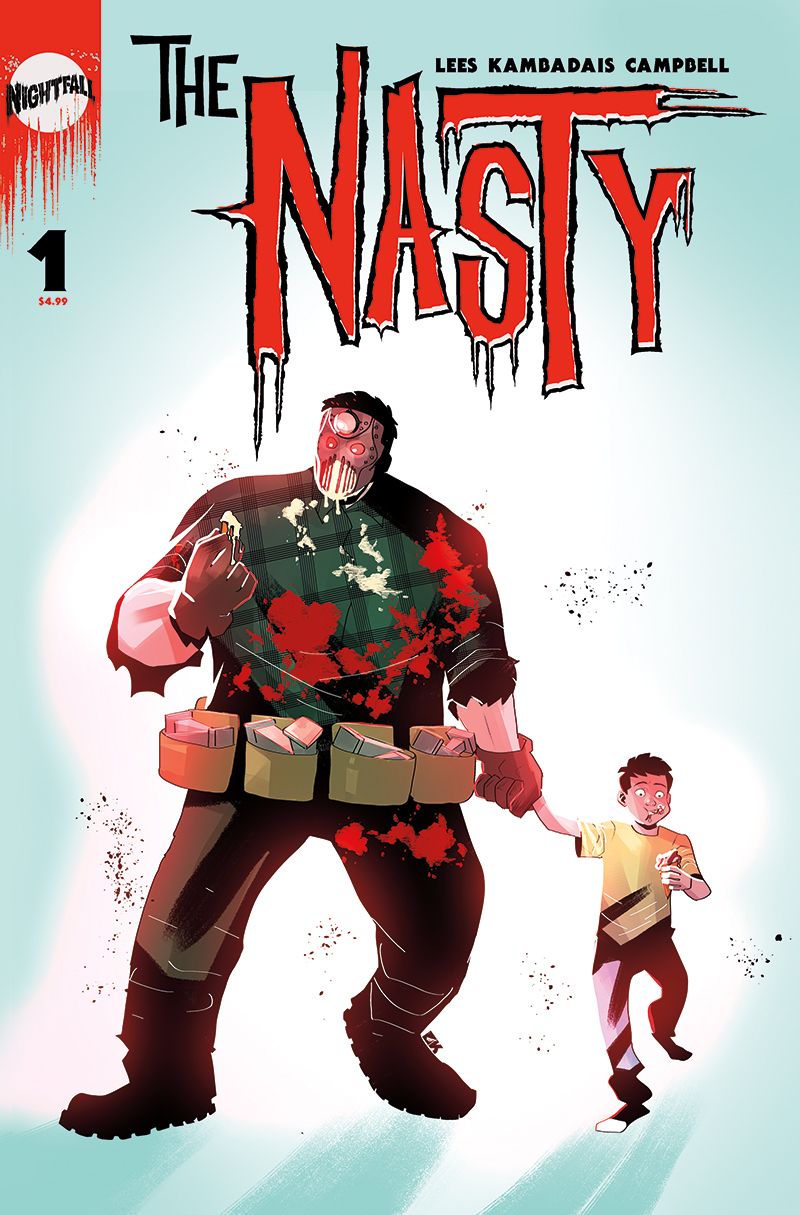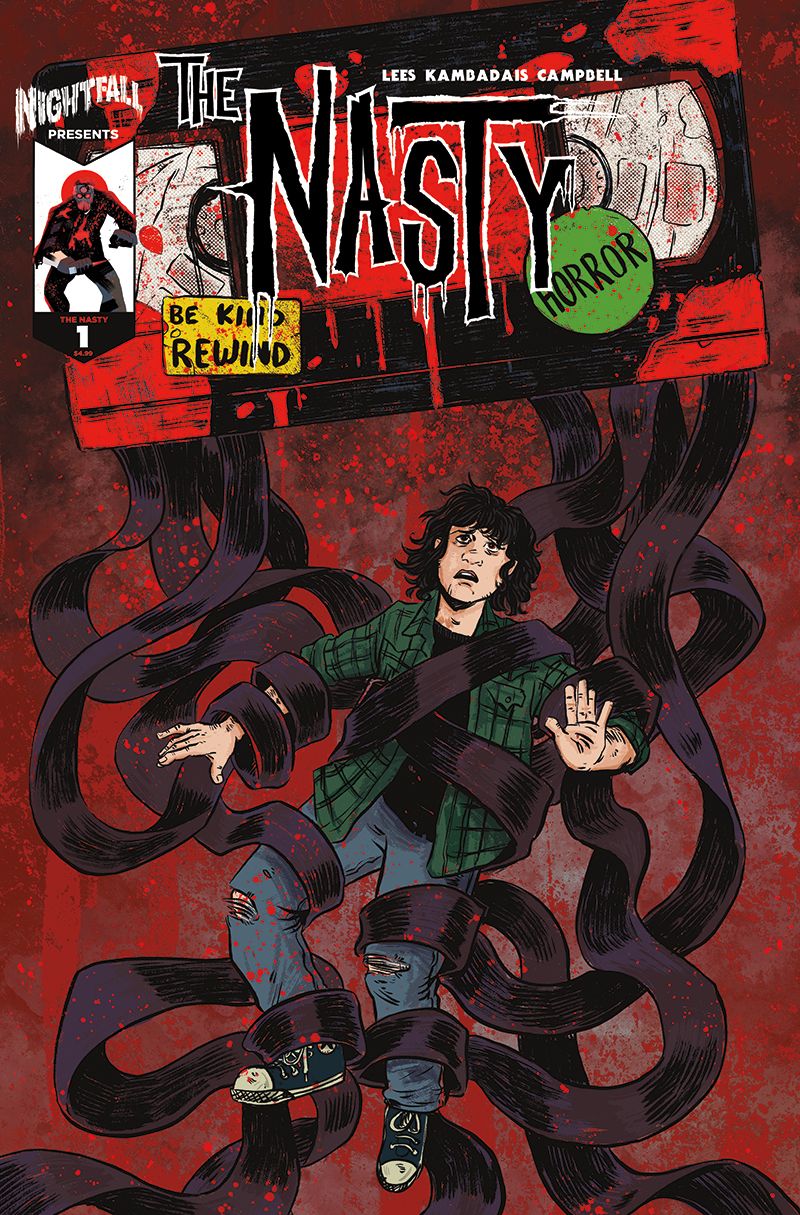 Villain #1
March 2023
Author: John Lees
Artist: George Cambades
Correspondent: Jim Campbell
Designer: Tim Daniel
Cover A: Georges Cambadais
Cover B: Sally Cantrino
Eighteen-year-old Thumper Connell still has an imaginary friend: the masked killer from his favorite movie. Thumper was, and always has been, a horror freak. He fills his time with creepy VHS rentals and hangs out with fellow fans, The Murder Club. But everything changes when his local video store acquires one of the notorious "bad video cassettes" – extremely scary films, the target of the British Moral League's crusade to ban and burn. But it's only a movie, right? It's all just fantasy, right? A story about the awareness of evil, the power of genre, the love of fandom, the need to create art and, oh my god, spoil your horror pants! "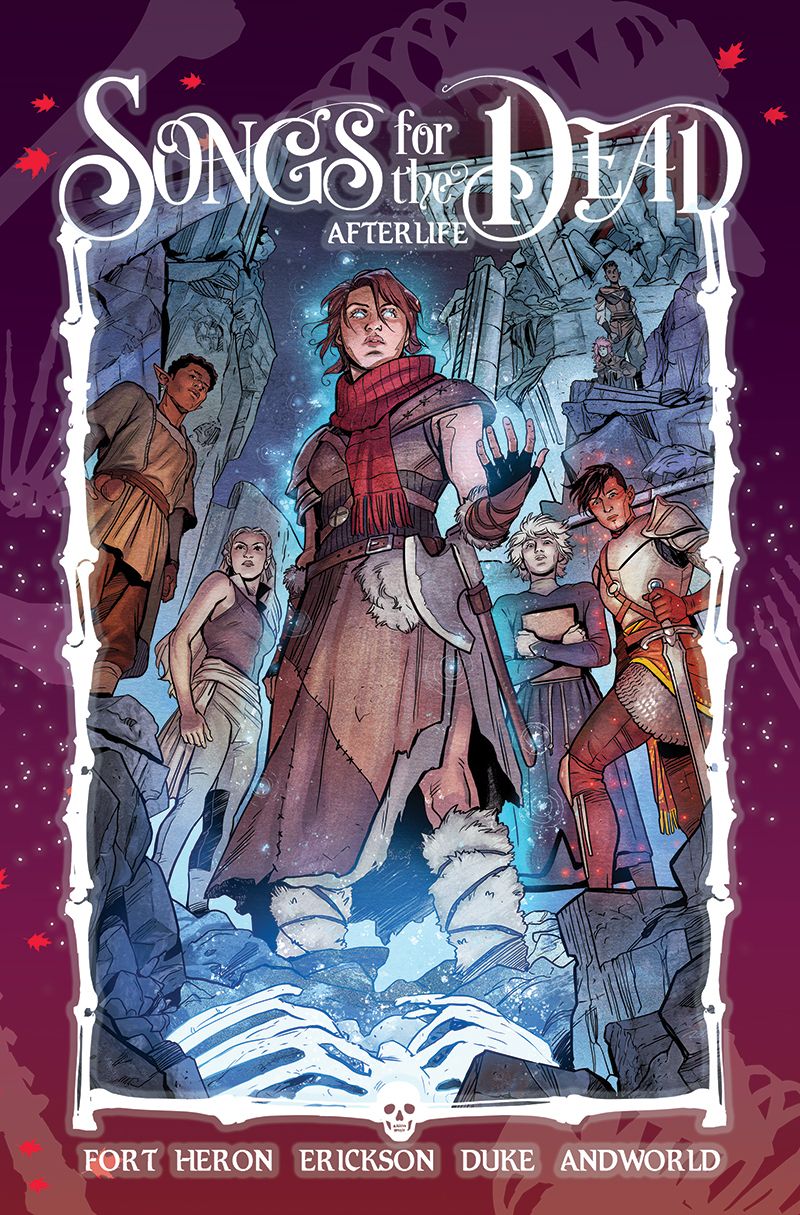 Songs for the Dead: After Life #1
March 2023
Author: Andrea Fort & MC Heron
Artist: MJ Erickson
Illustrator: Addison Duke
Letterer: Andworld
Cover: MG Ericsson
Designer: Tim Daniel
Synopsis: Bethany is a necromancer and hero. With her companions, Elisar and Jonas, she finally finds the rumored Covenant. Her perilous journey has brought her to the last stronghold of the necromancers, but the return of the Bias throws them into disarray. Will Bethany unite them in the face of rising tensions? Or will the next war destroy all her dreams of a peaceful future?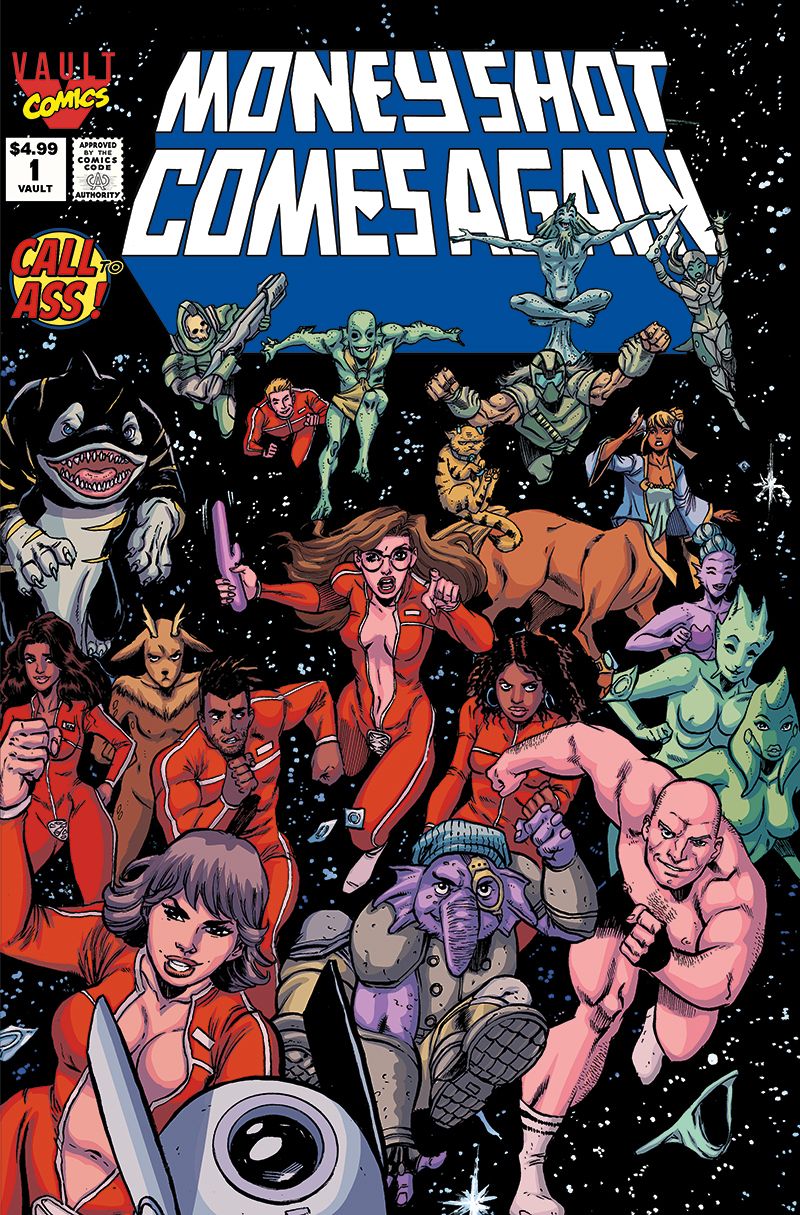 The financial shot comes again #1
April 2023
Author: Tim Seeley
Artist: Gisele Lagace
Illustrator: Carlos Badilla Z
Letterer: Crank!
Designer: Tim Daniel
Cover A: Giselle Lagats
Cover B: Tim Seeley and Tim Daniel
Synopsis: XXXplorers are back on their hands and knees for the good of mankind! When the giant-ass jellyfish that runs the orderly universe arrives on Earth, star explorers, researchers, and scientists must shake off grudges, crushes, and sidelines to once again take on one, two, or three for the team. A new epic arc begins, targeting stupid billionaires with bad visuals, and guest-stars as the legendary heroine of Underground Comics! New artist Giselle Lagats puts her exciting subject in the book!
source: Comics vault