Biologist Sophie Hewitt rides an eight-wheeled army green amphibious vehicle, not much bigger than a quad bike, through boot-licking mud and puddles of deep water.
We approach a distant roar that sounds like traffic on the highway. But it can't be. We are at Macquarie Marshes, northwest of Dubbo, surrounded by 200,000 hectares of flooded wetlands.
Dodging the submerged trunks of Coolibah trees and giant tangles of vine-like Lignum, we get close enough to send out a drone. The videotape reveals the source of the sound: a vast colony of ibises flitting and feeding on strawberries. In each nest, on the islets of Lignum, there are patches of white eggs.
The thousands of waterfowl breeding events are part of the reason Macquarie Marshes are so internationally known Ramsar-listed wetlands (Ramsar is an international convention for the protection of wetlands.)
"There is undoubtedly a full breeding season going on," says Professor Richard Kingsford, Hewitt's PhD supervisor. "Because there is so much water in the system, there will be a lot of colonies and they will stay for a long time, which is unusual. It's just crazy, basically."
This may be the Marshes' most exciting year in three decades. The question is how far three consecutive La Niña events and this year's record rains will go in restoring the dammed wetlands, ravaged by record drought and threatened by climate change.
Hewitt and Kingsford, biologists from the Australian Museum and a group of ecology students from the University of New South Wales crept into the swamps for 36 hours between flood pulses to help find out.
Between 2017 and 2019, the marshes experienced the three driest years on record. The red gum river died and dried to white bones. On an aerial survey, Kingsford spotted a single pair of black ducks sitting in dusty, dry reed beds.
Now, Kingsford estimates that at least 500,000 megalitres, equivalent to the water in Sydney Harbour, has flowed through the system. Between 200,000 and 400,000 megalids usually initiate a major breeding event. It is as if every inch of the wetland was awash with life.
Later, we entered a forest of river red gum. Each thorn is stuffed with a loose collection of crinkled twigs with eucalyptus leaves: the nests of the rare night heron. Kingsford, who has studied the marshes for 37 years, hasn't seen them in the marshes for six years.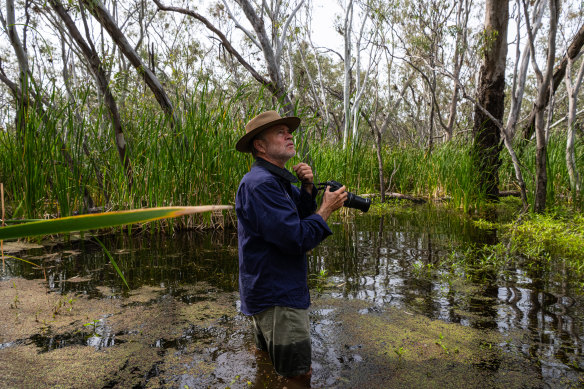 A whistling kite raids the nests of unprotected chicks. Behind us, Racalli meanders through the slow-moving water (domestic water rat – water ring-tailed possum pictured). Deep in the trees are a few thousand egrets.
Back on the road, students record sightings of Pacific herons with a wingspan of 1.5 meters, emus guiding groups of striped chicks across floodplains, royal crested spoonbills twirling in their breeding plumage and the fluorescent blue-green shimmer of Mallee Ringneck Parrots. The swamps also support endangered species incl Australian bitter And the sniper drawing.
"For a frog biologist, it was quite heaven. I've never seen so many frogs in my life."

Dr. Judy Rowley on the current status of Macquarie Marchese
At night, we find broad-mouthed rocket frogs, named after the turbo-jump, and salmon-striped frogs, which have pink eye shadows. Frog biologist Dr. Judy Rowley points out the livestock tracks in the mud where spotted bog frogs laid their frothy eggs.
She's hoping to find her bucket list: the elusive underground Holy Cross frog. It seems as if Fabergé has stunned the lemons and only appears during the rains.
"For a frog biologist, it was absolutely heaven," says Rowley. "I've never seen so many frogs in my life."
Point your torch skyward, and the cause of this explosion of life reveals itself: the persistence of butterflies, midges, and mosquitoes is thick enough to obliterate the Milky Way. Plunge a net into a roadside puddle and you'll emerge wriggling with tadpoles, mosquito larvae, water beetles and finger-length predatory dragonfly nymphs armed with spring-loaded retractable jaws. Each liter of soil can be polluted by up to 10,000 species of small animals.
These invertebrates are the "engine room" of swamp biodiversity, Kingsford says.
"I find it almost intoxicating to be able to step out into that environment and see what's going on," he says. "But the scientist in me wants to look at the data and see how it compares to where this place has been in the past."
The marshes formerly spanned over a million hectares before the construction of the Bornong Dam on the Macquarie River, which feeds the marshes, in 1967. The marshes shrank to a fifth of their former size as the water was diverted to irrigation (cotton being the marsh's primary crop). The wetlands were flooded once every two years. After capping, it's like every five years.
The number of waterfowl nests in the marshes has decreased by 11,000 every 11 years since the dam was built. In 2016, the year of the great floods, Kingsford counted 30,000 nests – a disappointing number. But the NSW Environment & Heritage group estimates there were 90,000 nests by February 2022. They estimate the number could have risen to 150,000.
The number of nests being counted during this summer will give crucial insight into how resilient this ecosystem is to boom and bust.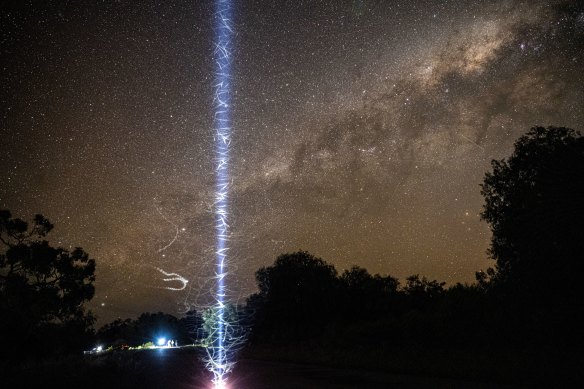 "The swamps would come back like a superball, bouncing back up to the same height every time there was a big flood," says Kingsford. "But now I think of these bounces as a tennis ball — the bounce is not as high as it used to be.
"That would be the really interesting thing for me. How much bounce did we get from this?"
Climate change will deplete more water for marshes in the coming years, but for now, water extraction is the main cause of the downward trend of the marshes. In 2009, the government informed Ramsars that the Macquarie Marshes were declining from a semi-permanent wetland to an ephemeral wetland.
Last year, an ANU analysis found that Australia risked breaching the Ramsar Convention due to complex water management and a failure to commit to meeting and reporting conservation targets.
In 2018, then-Water Minister David Littleproud cut the water recovery target in the Northern Basin by 70 GL, adding pressure to the marshes. This step is described later on Royal Commission for the Moray-Darling Basin as "deplorable" and "illegal". In 2020 ICAC warned The NSW Government's Water Regulation was "overly favorable to irrigation" and the Department for Primary Industries focused on irrigation devices while restricting the information available to environmental agencies.
Dr. Celine Steinfeld, director of the Wentworth Group for Concerned Scientists, is out on the swamps. She is a critic of the "credit" system used by river operators, whereby flows into the dam are predicted based on previous rainfall charts and water is allocated to users before it actually rains.
In 2019, the expected rain did not come. The dam percentage was 4.7 percent. In August, the flows into the Macquarie River are closed. In October, 3,000 hectares of marshland burned.
Rainfall that year "was worse than previously recorded," Steinfeld says, frustrating a system based on historical rainfall records. "All of this is going out the window with climate change," she says.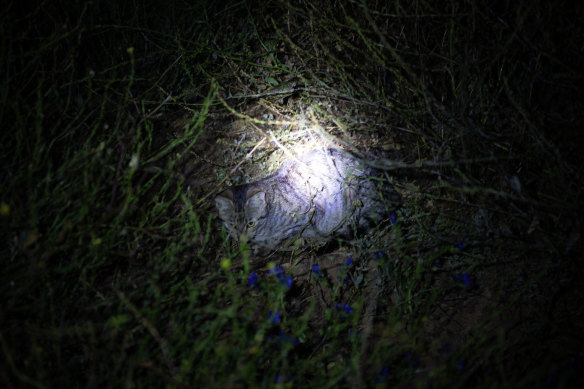 It was the same year that the Royal Commission warned that the plan was ignoring the potentially "catastrophic" effects of climate change. The river has been dry for over a year.
Gary Hall, a beef farmer whose family has run cattle on their marsh property for nearly 90 years, describes the credit model as "outdated."
He also worries that floodplain harvesting laws, which would regulate how much irrigation water they can divert as the water flows into their lands, don't go far enough to protect downstream flows.
"we need [floodplain water] says my neighbor. "But we have to do it right. There is no good issuance of licenses in three to five years, taxpayers have to go back and buy back because there were mistakes made."
Proposed floodplain harvesting laws have been banned three times in the New South Wales State Assembly over concerns that they do not adequately protect environmental water or downstream communities. But Environment Secretary James Griffin signed off on water-sharing plans that allow floodplain harvesting in two northern basin catchments, and the government plans to do the same in the Macquarie Valley next year.
loading
In a statement, NSW Water Minister spokesman Kevin Anderson said: "This reform will benefit water users, downstream communities, and the environment, with up to 100 billion liters of water returned to floodplains in northern river valleys each year."
private government modeling He explains that the laws will only improve environmental water flows by 0.2 percent each year in the Macquarie Valley.
"Whoever is in government for the next term will either secure the future of the wetlands and downstream communities that depend on the river, or they will continue the shameful decline of the wetlands," says Gary.
Get the gist of what's happening with climate change and the environment. Our bi-weekly Environment Newsletter brings you news, issues and solutions. Participation over here.